I've been trying to print an enclosure for a Raspberry Pi Zero (I'm making a Pi Hole to block ads at the router), and was having a lot of trouble cause by the first layer not adhering properly. It looks like we have gotten new build plates and they are pretty slippery. I did several tries that failed; You can see the worst one in the pic below, where the whole first layer just slid around with the nozzle following it, so my print was a blob of goo.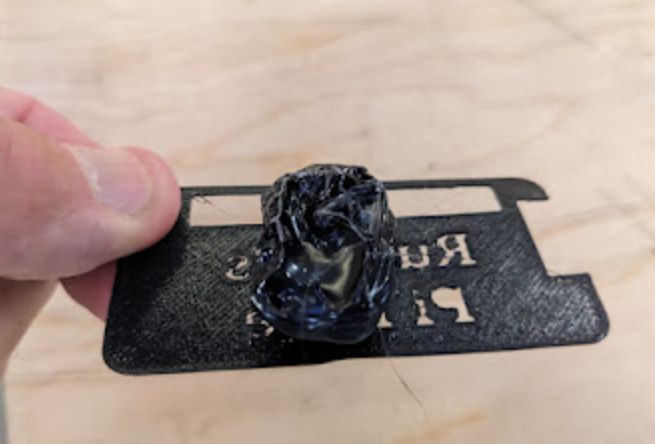 I was going to use a glue stick, but looking around online I discovered that painters tape would do the job. I was very impressed! I laid down a few strips…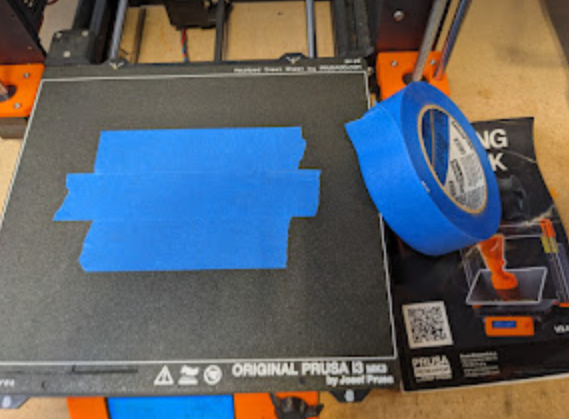 …and the thing printed cleanly. And unlike a glue stick it didn't leave any residue on the plate that needed to be cleaned off!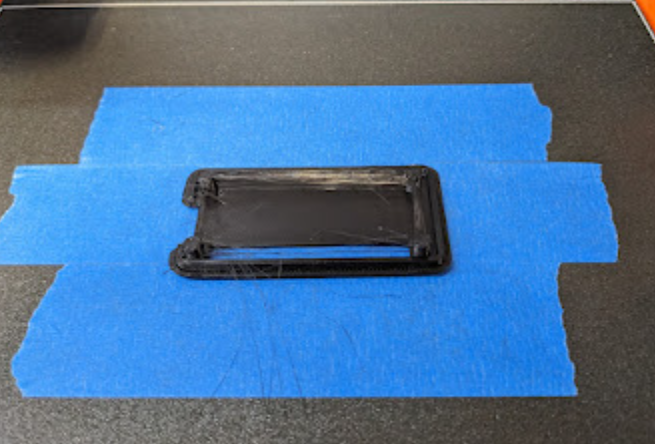 The only minor drawback is that the texture of the bottom layer will be the texture of the painter's tape.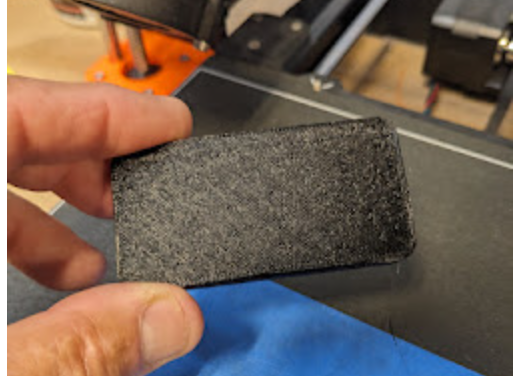 I think this is a much better solution than a glue stick, which leaves a lot of gunk on the plate, especially in a shared space like this where people often don't take great care of the equipment (or don't know the right way to clean it).
I think we should buy a roll or two of wide painters tape and keep it around the laser printers.