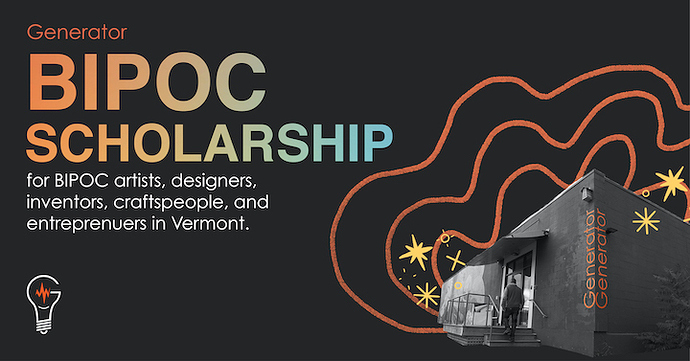 Today Generator is launching its BIPOC Scholarship to support Black, Indigenous, and People of Color working in the sciences, tech, education, and arts.
Scholarship rewards include two full-year memberships and six half-year memberships to our makerspace. The memberships come with an additional $300 stipend to cover tool trainings at Generator. There are also scholarships available for taking Generator's tool trainings and classes.
We hope you can spread the word to your networks! Here are some ways to amplify the announcement:
Please let us know if you have questions about the scholarship or ideas for how we can get the word out about this new initiative.
If you'd like to help grow the BIPOC Scholarship Fund, you can donate here.
Thanks, everyone!