Green Up Day this Saturday, May 7th from 9AM-1PM (that's 2 days from now) - please sign up at the link below so we can be sure to prepare enough pizza!
RSVP FOR GREEN UP DAY (SO WE HAVE ENOUGH PIZZA)
A quick reminder that this Saturday May 7th 2022 from 9AM-1PM, we invite you to enjoy Green Up Day at Generator! We will have classic WPA style projects for volunteers replete with orange Dickies coveralls for everyone… Ok, that's an exaggeration, but please be dressed to work!
To show our appreciation, we would like to share wood fired pizza from our very own JumpStart Star, Richard Gliech of WoodFyred! Please RSVP here so we know how much dough to knead, and please do not feel obliged to come for the whole event. If you only have any hour, we'd love to see you still!

Though Green Up Day is primarily an outside affair, we'd also like to take advantage of the warmer days to do a purge of our nearly outdoor spaces, like the Wood and Metal Shops. We are recruiting special OPS teams to help purge and reset these areas. If you're knowledgeable in these spaces, please RSVP Wood/Metal Special Ops.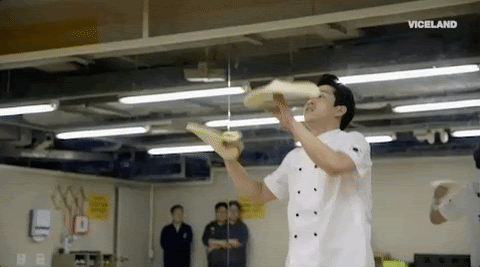 Cheers!