No.
Will a survey be going out to past and current members? I am much more Lilly to respond to that… especially if it is 5 min or less with options I can just check
Not sure, might not even be "official" Generator stuff, I just wandered through and saw it and figured it was something more folks should be aware of.
That said there is no reason people could not also post here too with their ideas.
Lots of cool ideas bouncing around for how Generator should evolve. Check out and add some +1s to ideas you like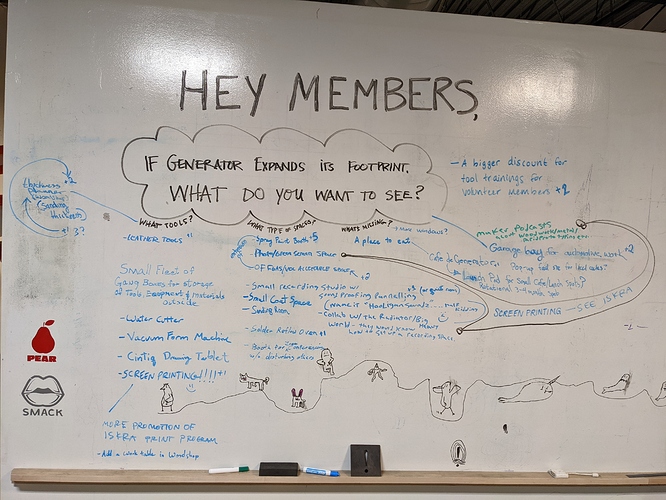 My thanks to everyone who was able to join us last night for the discussion! It was wonderful to get so much great input from everyone! We plan to reflect on what we have obtained from folks so far. We hope to send out a survey to the full Membership to garner more feedback and give us even more input on the needs and desires of the community.
Having watched this place grow and evolve over the years, its very exciting to be talking about another expansion of our spaces and offerings.
Cheers!