Hey Folks,
I'm in the JumpStart program working on turning my idea into a business. My product is custom family tree puzzle for toddlers.
I need to figure out how to build a website that has a "Puzzle Maker Tool" that will allow customers to choose from a variety of different templates (to find one that would reflect their family), upload and adjust their photos to fit, send me a .pdf (or whatever makes the most sense) of their photo collage, and then checkout.
I found a website that is very similar to what I need in functionality and content: http://www.thunderbunnylabs.com/. I'm told the Map Maker Tool on this site has Javascript that wouldn't be challenging to replicate… I just have no idea how to do any of it!
Here is a photo of my first two prototypes to give you a sense of the product: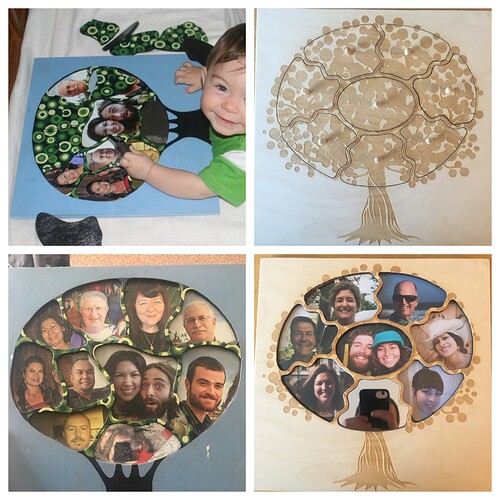 Shoot me a message if you can point me in the right direction that will lead me down the road to a beautiful, functional, website.
Cheers,
Mischa