Hi All - wanted to pass along information about a "Money Smart" series offered by Vermont Works for Women and Citizens Bank that is "free and open to all women, non-binary, and gender non-conforming folks!"
Check it out below and register at the link at the bottom or by clicking HERE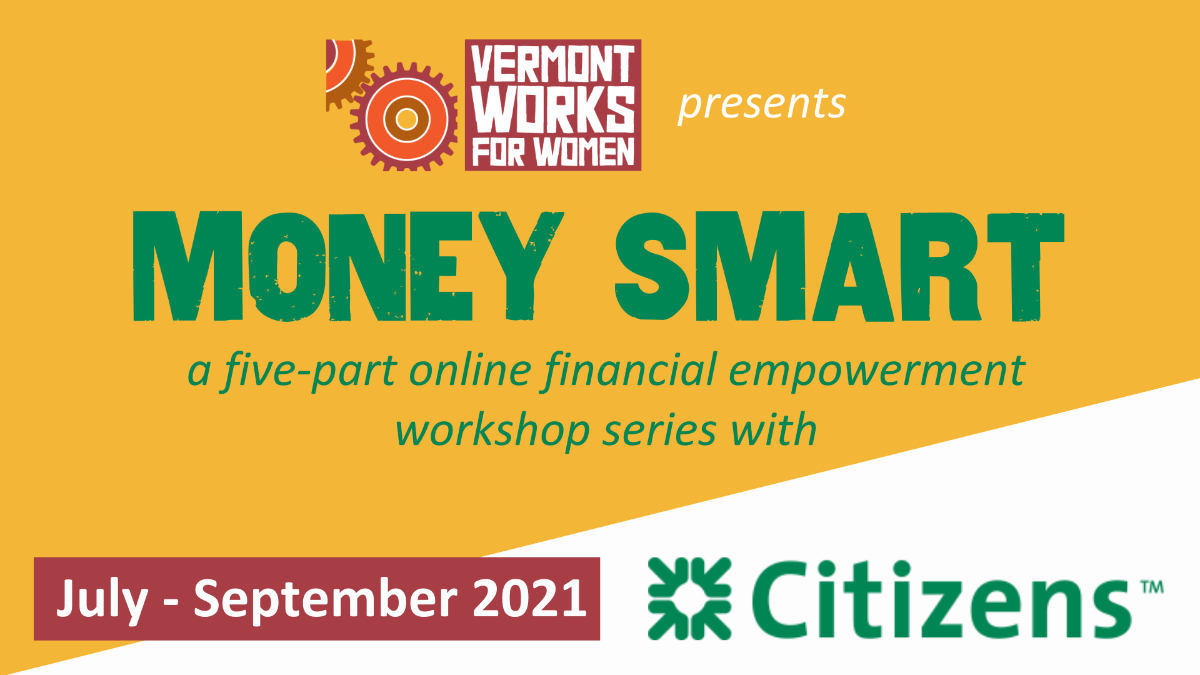 Vermont Works for Women is partnering with Citizens Bank to offer a five-part online workshop series focused on financial empowerment.
Are you looking to learn more about managing your personal finances and saving for the future? Sign up for one or all of these informative, skill building workshops each led by a female expert at Citizens Bank!
These workshops will be held virtually every two weeks on Wednesday evenings from 5:30 - 6:30 pm throughout the summer and fall. The series is free and open to all women, non-binary, and gender non-conforming folks!
Topics include:

Wed, July 21: Your Money Values
Understand your values and how they influence financial decisions.

Wed, August 4: Your Income and Expenses
Learn the benefits of tracking and understanding money coming and going out.

Wed, August 18: Your Credit Reports and Scores
Review the components of a credit report and learn how to improve your score.

Wed, September 1: Managing Debt
Cultivate a strategy to manage debt and understand the consequences of not paying debt.

Wed, September 15: Building Your Financial Future
Think long-term to build assets for a secure financial future.
Join us for one, two, or all of the Money Smart Workshops!