Generator friends,
I am sad to report that Scott Fusare, a long time member of the Generator community, passed away on July 9th after a long battle with pancreatic cancer. Scott was an early member of Generator and helped set up our electronics spaces both in Memorial Auditorium and at Sears Lane. Scott was a natural born scientist with a deep curiosity and passion for all types of science and technology. He loved spending time in his basement laboratory inventing elegant devices to explore the secrets of electricity, light, radio waves, and chemistry. Scott was extremely generous with his talents and was always willing to help other's with their projects here at Generator , at UVM and around the world through his activity on a variety of online technical forums. Scott loved making big sparks… and helped me build the Tesla coils I use in my shows with kids… I will think of him every time I spark one of those devices up .
You can read Scott's obituary here
Scott's wife Dasha and their daughter Veronika will holding a celebration of Scott's live on July 30th at Button Bay in Vergennes from 4pm-7pm . Please let me know if you would like to attend.
Dasha and Veronika are also running a fundraiser for pancreatic cancer research here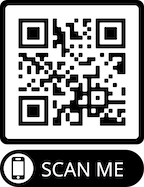 Thanks for keeping Scott and his family in your thoughts.
-jc