I've been leading Queen City Bicycle Club for years now. Here's an old Stuck in Vermont video from a million years ago when we had a different name.
Our sound system is currently a Block Rocker that I tow around on my bike trailer. I lead the ride, so it's in the front, facing back towards the riders.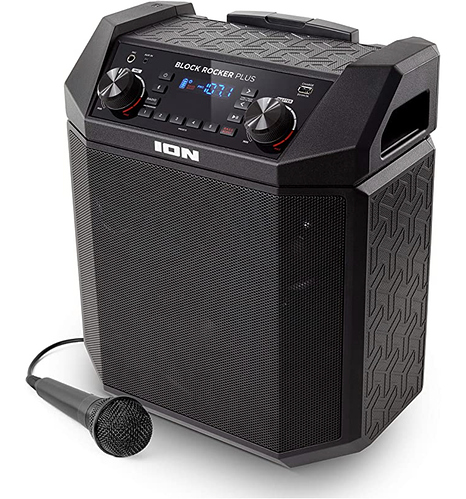 The issue with the Block Rocker is that only the first 10-20 folks can really hear the music. The rest of the riders are out of luck and need to wait until we all get stuck at a red light or something to hear the jamz.
So my questions are:
is it possible to have a second speaker on a second bike trailer that is connected to and controllable by my iPhone in the front? I realized that if it's a half a block away, Bluetooth isn't going to work… so I'm assuming this isn't possible, but I'm asking anyways. It would look like this:

if that's not possible, is there some way to have each boombox playing off seperate iPhones, but somehow have them synced so that if they're a split second off from one another it doesn't sound crazy?

my budet is $350. Is there a better boom box with bluetooth capability I should look into?

what solutions am I not thinking of?!
Thanks for the advice!