Hi all,
I'm pulling my hair out about this, but it just occurred to me that there's likely someone here to can help me get to the bottom of this issue.
I'm making a ton of videos for Generator right now (woo hoo!) but they're not showing up on our website!
The website is hosted on Wordpress. I've tried using the video content block, an HTML block, pasting the embed code into the Text Editor of a regular text block… nothing works.
Here's the video embedded in a post in the editor: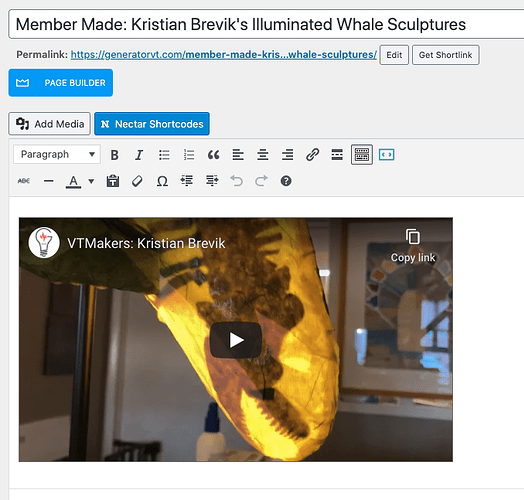 Here's the blog post when it's published: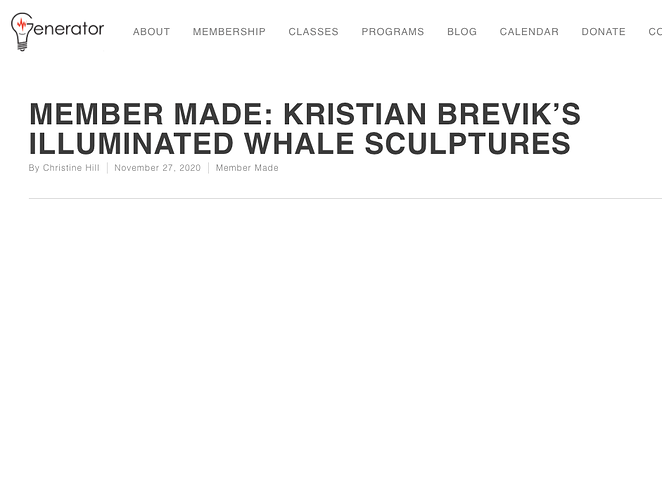 Anyone good at getting to the bottom of this kind of stuff? I'm sure it's something simple, but I've tried everything I can think of and everything that Googling "why isn't my video showing up in wordpress blog" turns up.
TIA!